Wedding Tents are our most classic and popular choice because they are easy to install and cost-effective. As a world leading manufacturer of aluminum frame tents, Farfarhome has over 10 years of experience in designing and constructing structural tents for weddings, banquets, gatherings, and other temporary events, with a maximum capacity of one thousand people.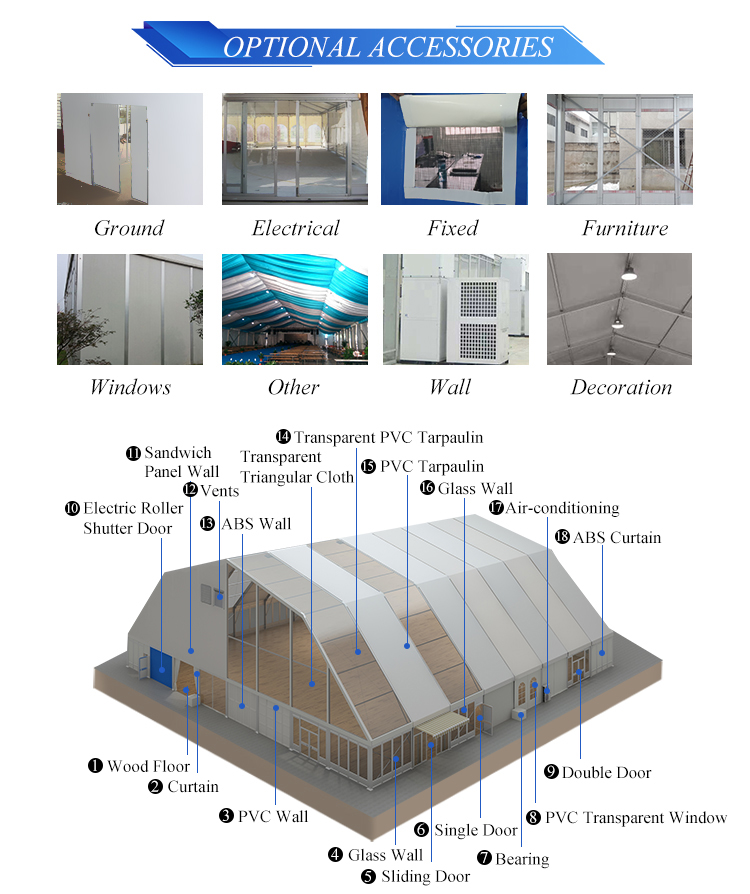 The flexibility of movement facilitates assembly and disassembly.
There are no power poles inside, and the internal space is 100% available.
1. Safety and stability
Structurally stable, with strong resistance to wind and snow impacts.
2. Flexible and convenient
Easy to install and disassemble, suitable for different locations.
3.Beautiful and fashionable
The use of high-end waterproof tarpaulins enhances the effectiveness of outdoor activities
such as beer festivals, parties, weddings, exhibitions, and other outdoor activities.