Farfarhome is a company dedicated to the production of stage truss tents and camping supplies, from its birth to now has a history of more than ten years, more than ten years of ingenuity has won countless reputations and awards, to provide customers with personalized goods for the purpose, with exquisite goods and affordable prices to serve customers.
Performance products include lightweight and durable aluminum alloy stages, affordable steel stages, lighting stands necessary for bars and dance halls, and explosion-proof bars, wire ducts and other goods necessary for various programs such as concerts.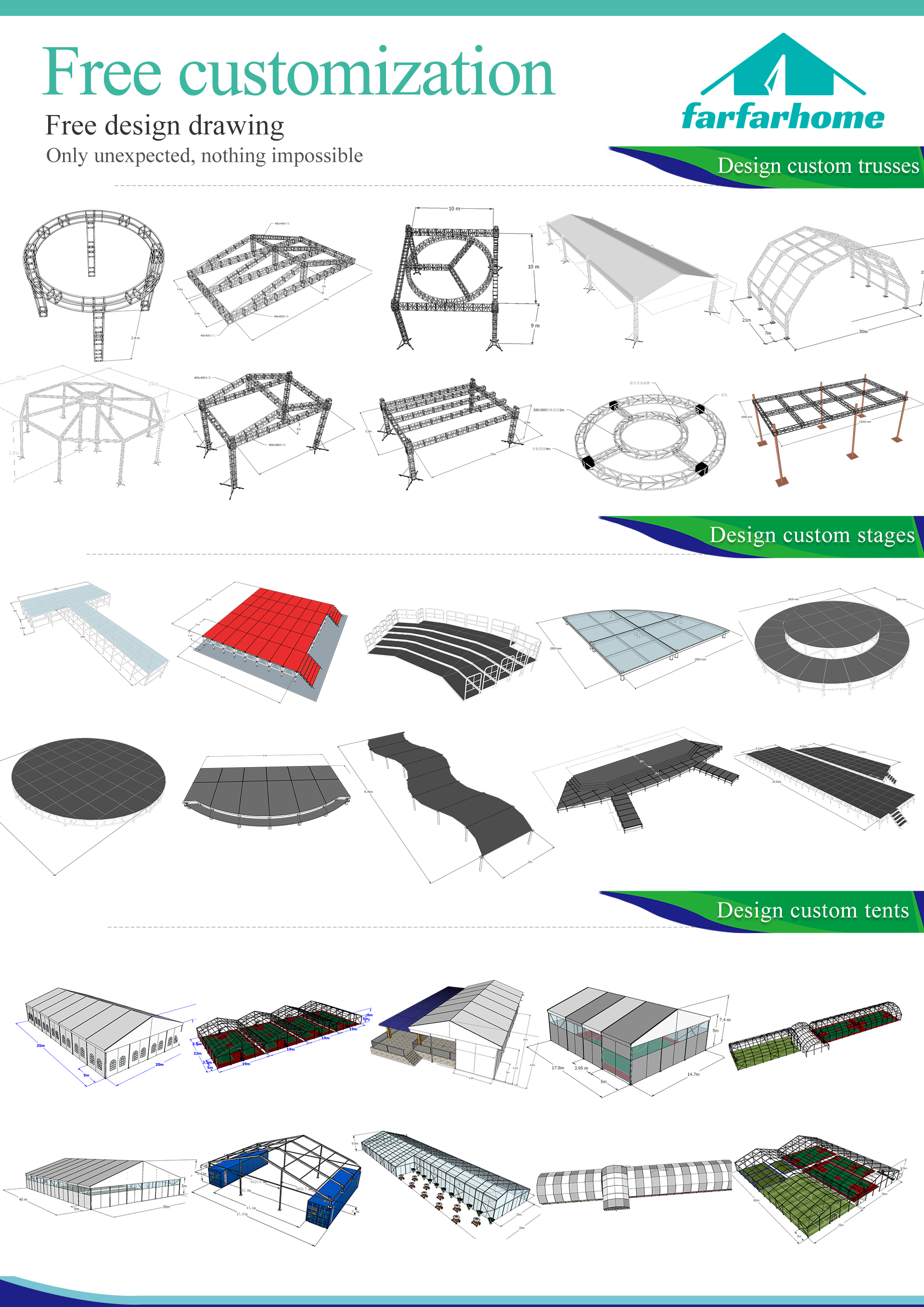 Tent products include wedding tents, exhibition tents, storage tents, etc., and various sizes can be customized.
How to plan a romantic wedding on a small budget? Moonlight shines through the glass tent, breathes in the fresh air of the wild, and comes to Farfarhome, the wedding tent will tell you the answer.
How to have a wonderful open-air luxury high-end wedding outdoors? The sultans and nobles once used the Farfarhome tent for a grand, dignified and luxurious royal wedding.
How to build an economical, environmentally friendly and sturdy storage tent? Regardless of any bad weather, Farfarhome will provide a perfect space solution.
In the hot summer, how to save costs to build an outdoor swimming pool? You'll find out at Farfarhome.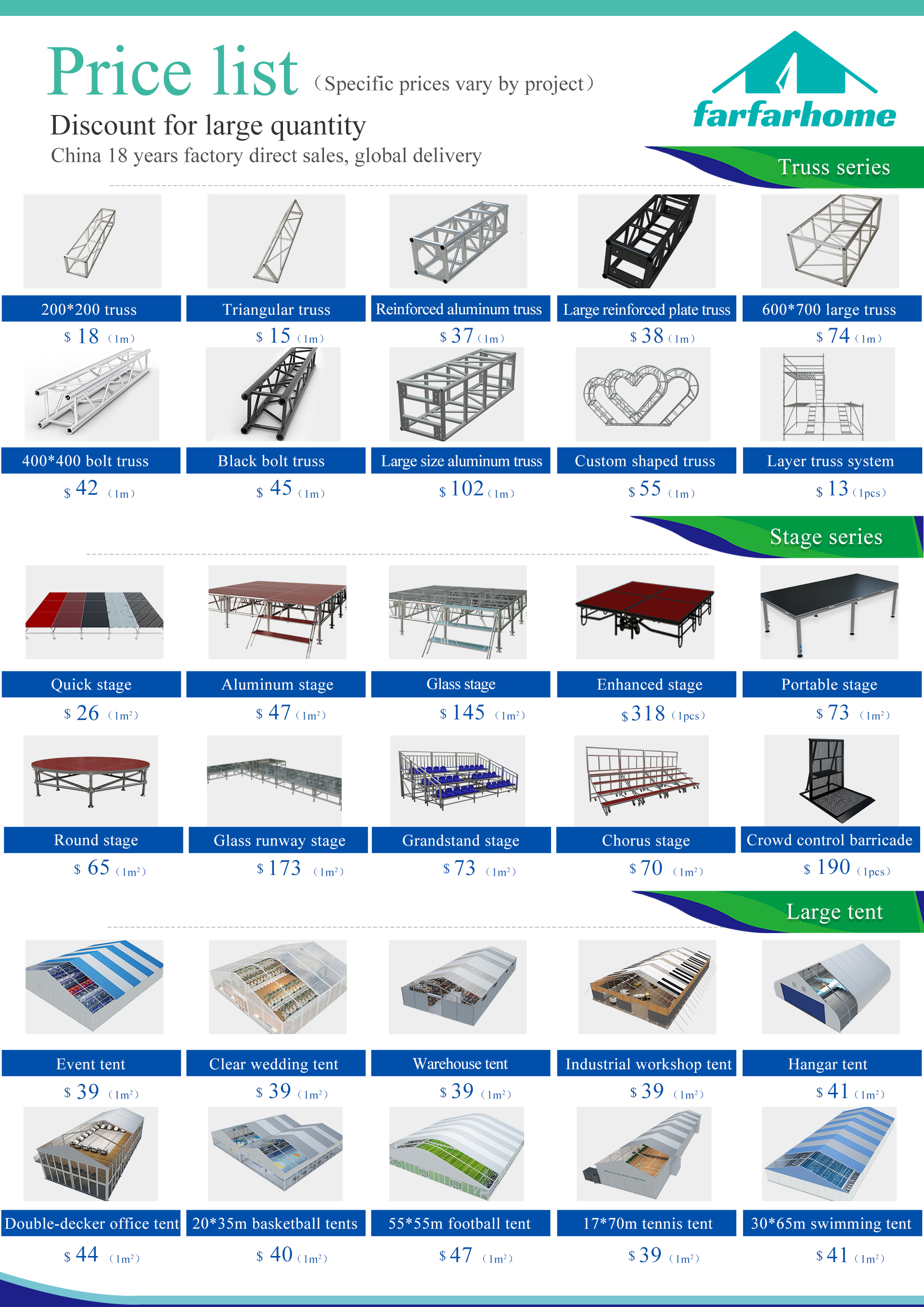 Farfarhome, back to nature. A variety of outdoor camping options are available. Here you will find a checklist for a pleasant outdoor hike.
For your good shopping experience, I hope you consult the customer service before purchasing the size and MOQ of your favorite goods, and you may also get a surprise discount and full discount!